News
Introduction
How to Play
Set Info
Cardlist
Sleeve Creator
Card Search
Decklists
Organized Play
Points Exchange
Where to Buy
Links



Translate
with the
your cards
HotC app!



Follow us
Hear about
on Twitter!
new releases!
Watch Strategy
Videos on
and Gameplay
YouTube!
Cards of
(Click for
the Day:
more info!)


© bushiroad All Rights Reserved. © CIRCUS © 2007 VisualArt's/Key © 2008 ヤマグチノボル・メディアファクトリー/ゼロの使い魔製作委員会 © N・M/Z © なのはStrikerS PROJECT © ATLUS CO.,LTD.1996,2006 ALL RIGHTS RESERVED. © NIPPON ICHI SOFTWARE INC. © TYPE-MOON All Rights Reserved. © SEGA ©2005、2009 美水かがみ/角川書店 © 2008 VisualArt's/Key © SNK PLAYMORE © CAPCOM CO., LTD. 2009 ALL RIGHTS RESERVED. © 窪岡俊之 © NBGI ©2009 Nitroplus/Project Phantom© ATLUS CO.,LTD. 1996,2008 © サンライズ・バンダイビジュアル ©サンライズ © VisualArt's/Key/光坂高校演劇部 ©2007,2008,2009谷川流・いとうのいぢ/SOS団 ©CHUNSOFT/Project CANAAN ©2004,2005 TYPE-MOON ©NANOHA The MOVIE 1st PROJECT ©TYPE-MOON / Fate-UBW Project ©鎌池和馬/アスキー・メディアワークス/PROJECT-INDEX ©鎌池和馬/冬川基/アスキー・メディアワークス/PROJECT-RAILGUN ©真島ヒロ/講談社・フェアリーテイル製作ギルド・テレビ東京 ©なのはA's PROJECT ©VisualArt's/Key/Angel Beats! Project ©2010 Visualart's/Key © pending rights holders
©なのはA's Movie 2 PROJECT ©VisualArt's/Key/Angel Beats! First Beat Project ©2015 Visualart's/Key

Contact email can be found at the
bottom of the 'Where to Buy' page.

This event is from a previous year.
Please take care not to confuse it with the current year.
WGP 2022 Info Center





NOTE: a Restriction List is in effect
for the North American WGP 2022 Event.

IMPORTANT UPDATE, OCT 2:
English Edition cards are no longer allowed in the WGP.
This includes all English Exclusive releases.





Jump down to: Introduction - PRs - Rules - Legal Titles - How to Register
---
---
Introduction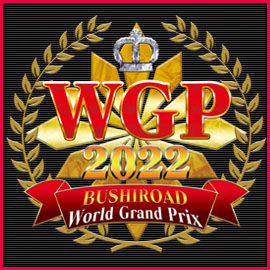 Thanks for choosing to participate in the 2022 WS WGP!

Please read "Rules for Entrants" below, and then Register to play in the event in November.

Register ASAP! The earlier you enter, the more likely you'll get the Block you want!

Note that the event is changed for this year. For returning WGP attendees, read on to see the major changes (single large online National event, no worlds flight or invitation). Everyone is encouraged to read the whole document for rules and regulations.
---
Card Language / Format:
Japanese-language cards
Neo-Standard Deck construction
---
Event:
Application Deadline: Nov 5th, 11:59PM Eastern

Pools: Online via Discord, Swiss + Double Elim, Top 8 in each Block to Finals
Block A: Sat Nov. 12, 10 AM Eastern / 7 AM Pacific
Block B: Sun Nov. 13, 1 PM Eastern / 10 AM Pacific

Finals: Online via Discord, Single Elim w/ 3rd 4th playoff
Finals: November 20, 1 PM Eastern / 10 AM Pacific
Players may only play in one Block. Finals uses same decks from previous Blocks.

Prizing!

Over $1000 in Prizes to attendees!

Points and sealed WS lucky-draw prizes! Mats for Top 3!
If you are available for both Blocks, you get twice the chance to win!

Side Events for more PRs!

For the side event, play one of these 12 sets (this can be the same or different deck from your WGP deck), in a free play area with other attendees, and after 3 wins could earn a special hot-stamp card! (while supplies last. if we run out of the hot-stamp cards from the set you played, you'll get a related or random card. Side event will run until 11:59P Eastern November 20th, once we determine the amount of play needed to earn the PRs)
Set/Card list:
Saekano / SHS/W98-P04S
Quints / 5HY/W101-P01S
Date A Live / DAL/W99-P01S
Bang Dream / BD/W95-P47
Tokyo Revengers / TRV/S92-P01S
Hololive / HOL/WE36-P01S
D_Cide / DCT/S86-P06S
Love Live! Nijigasaki / LNJ/W97-P01S
Miss Kobayashi's Dragon Maid / KMD/W96-P02S
Idolmaster Million Live! / IMS/S93-P01S
Kaguya-sama Love is War / KGL/S95-P01S
Princess Connect / PRD/W100-P01S



Also, PR Cards will also be provided for all attendees!
So, let's all have a fun and relaxing event together!


---
---
PR Cards
PR cards and the like are being provided by Bushiroad! We will update here as soon as we have confirmed the details.
---
Rules for Entrants
Players need to register on the Register page, and read the Detailed Player Info.

Players will be playing in a double-elimination event, online via Discord. Players in online events must be able to connect to a Discord server, read and understand instructions from an advisor, act respectful to others, change their nickname, connect to a table and/or named player to play a match via webcam, report to the appropriate channel the results of that match, and send us a photo of their deck upon request via discord or email.


Step by Step Online Instructions for Players
Players will be able to see a discord link to their Server when they check their Registration. They should:

- Connect to the server as soon as possible before the beginning of the event,
- Change their nickname to their actual name,
- Await being assigned to a Block.

Then, on the day of the event,
- Go to the server an hour early,
- DM a photo of your deck (all 50 cards face up in one pic, multiples can overlay, no bootleg or unlicensed card supplies, see examples of good photos here and here) to the Judge as directed, and
- Shuffle up while awaiting round pairings.
- Once paired, they should report to the appropriate table to set up a video call, and play each other. Rock Paper Scissors, explain cards as you play them, enjoy the game.
- When the match is done, thank your opponent for the match, and report to the advisor with your name and if you won or lost (good example: "Shiyoko won". bad example: "I won").
- If this is your second loss, and there is a round after this, you have been eliminated. No worries, though, you are still in for all the prize draws.
- If this is your second loss, and this is the last round, you might not be eliminated. Stick around because you might be in the Top 8.
- If you have one or less losses, wait for the next round pairings, and so on.
- If you have one or less losses, and this is the last round, you made it! see you, with the same deck, at finals!

Players must play promptly, aiming to end their game within 35 minutes. Should a game go over 45 minutes, both players should report to the advisor that their game is going long, why it is going long, and strive to finish it as soon as possible. Should a game, for any reason, go over 50 minutes, HotC staff reserves the right to give a Slow Play Game Loss to one or both players depending on the situation at their sole discretion. Nobody wants that. So, everyone, let's play promptly.

All zones, including Library, should remain within the opponent's view at all times, including during shuffling. When offering a cut, a player may ask you to reshuffle in a specific way: "please pile shuffle your Library", "please cut it into thirds and stack them as follows", and so on. A player may ask for a count of cards in the deck, and give a number to cut to. Do not shuffle in such a way that anyone can see the cards, and if you aren't comfortable with a shuffle, ask for more (within reason). You may at any time ask for a count of cards in any zone.

Should you have a ruling question, contact the advisor. If there is a fixable play error, and both players are okay with it, you may fix it and play on without contacting the advisor.

Players are allowed to record their game, and may explicitly do so without expressly notifying their opponent. Playing in this event means that you allow your opponent and HotC to record your game without express permission.

Players and advisors may stream or later rebroadcast matches only with the express permission of the players being streamed. You are allowed to withhold permission to be streamed / rebroadcasted without explanation. All streams must have at least a 5 minute delay, and the players being streamed may not take in information of any kind from streams or those watching them.

For this event, players should play in good-faith with one another - the vast majority of prizes of monetary value being given away are done so randomly. There is no flight this year, there is no invite this year. We hope players take this opportunity to play some fun and exciting games with each other, advisors take this opportunity to connect with their locals and have a stress-free event, and HotC to give out some free stuffs. :)

Players must play in their event until completion without being removed by penalty to be eligible for promos and prizes.
Players must have a mailing address in North, Central, or South America, and must have a residence or be physically in the same to play in the event.

---
Legal Titles
- All Japanese Titles are allowed upon release date, other than Macross F, Girl Friend Beta, School Girl Strikers, Godzilla, Star Wars, Jojo's, Lost Decade, Marvel, Disney/Pixar, and Project Sekai, which are not allowed.
- All cards in a deck must be Japanese edition. English edition cards are not allowed.
---
How to Register

Click here to Register for the event.

Registration is required for entry. Address is used for prize delivery and geographical confirmation.






HeartOfTheCards.com © 2011- Heart of the Cards. Intellectual Property Notice