2013 North American WGP Pre-game Report!


(This is for WGP 2013. If you are looking for this year's WGP, please check the main page)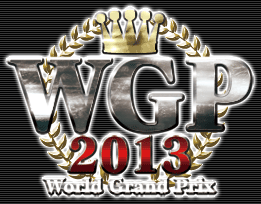 The 2013 Nationals is almost here! Hundreds of players from Regionals across North America have been whittled down to sixty of the best, and they are descending on New York late October to battle for a trip to the Weiβ Schwarz World Championship in Japan! We've taken a few moments out of our preparations to go over the meta and speak with some of the finalists.

What to expect? Well, barring the inevitable "anti-meta" meta of those who change their deck up after articles like these, there's been a broad range of titles represented amongst the attendees of the regionals held across North America. While the WGP favorites (Angel Beats!, Shana) are out in force, there is a strong "idol" representation, with Love Live! and Idolmaster taking up far more slots than the average titles. Vividred has also had a strong representation, and of course Sword Art Online, and Madoka, both with many showings in North America due to their fanbases. Colorwise, Red has always been the most popular in the West by a large margin, and while that's still true, multiple regionals were topped by decks that shied away from Red altogether. Also, with the year-round release of titles, there's always the chance that something completely outside the current meta will make its debut - Devil Survivor 2 releases just one week before Nationals, but will any of it show up to the nation's highest-level tournament?

Both previous Nationals winners will be attending as well. While it is unknown if they are bringing their winning builds from previous Nationals (Melty Blood and Idolm@ster), both Alex and Matt have continued to win tournaments throughout the year, and are a force to be reckoned with once again. Multiple players they've mentored have qualified in Regionals on both coasts, so we're expecting a lot from our two previous champions.

Four spots still remain to be taken in the final Last-Chance Qualifier, so if you are still looking to win at Nationals, you still have a chance to get in! The LCQ runs the day before Nationals in the same location. Also, players from all over the country will be there all weekend to play, trade, and socialize, and the venue will have special promotional items for card shoppers while supplies last.

The tournament to receive the 2013 Worlds invitiation isn't all that's going on that Sunday, however - there's going to be a steadily-growing Free Fight area, promo/sleeve/mat giveaways, and of course the opportunity to play and trade with people from across the nation! We hope to see you and your friends there for both days, and we're looking forward to crowning this year's 2013 NA WGP National Champion!