© bushiroad All Rights Reserved.
©ヴァンガードプロジェクト/テレビ愛知  
illust:伊藤彰
Contact email can be found at the
bottom of the 'Where to Buy' page.





Aid & Arms now on sale!

Sep 30 2016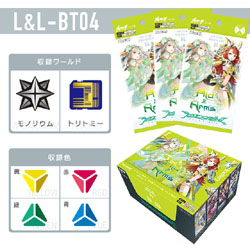 Aid & Arms has arrived, bringing more Logicalists into the spotlight than ever before! All your favorite characters from previous sets get tons of cards to either deftly evade and defend - or crush them outright! New Trance Rares give nigh-unstoppable finishers to those that can handle them, and as always, awesome box-topper Gates to change up your style of play! Pick up yours from participating retailers today!


Luck & Logic National Tournament!
Hundreds of Dollars in Prizes!

Aug 24 2016
The Tournament Season has begun! Regionals in the beginning of October, Nationals at the end, with free promos and hundreds of dollars in prizes! Check it out!

Click here to go to the Tournament Site! >>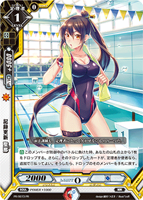 . . . . .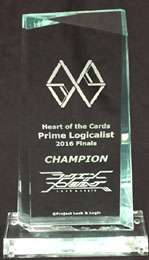 Tokonatsu Luck now on sale!

Jun 12 2016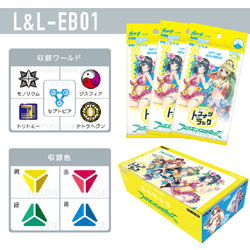 Just in time for the weather we've got the Tokonatsu (Endless Summer) Extra Pack! With the exact cards you need for any character deck you are building, and excellent Summer-only builds, new Gates, new options for old Gates, and shinies out the wazoo, this is easily the coolest thing out for Luck & Logic today! Pick some up from your retailer while it lasts!


Luck & Logic National Tournament! Regional Applications Open!

Jul 1 2016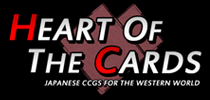 Hey folks, big announcement today - we're gearing up for a National HotC Japanese Edition Luck & Logic Tournament, supported by Bushiroad!

Are you interested in having a Regional in your area? If so, keep reading to see how you can request one, and help make it a reality!

1: Find a place that can hold a Regional in your area. Card game shops are best, but if you can sign out a common area in a library, or a room in a nearby college, that works too!

2: Make sure you get the okay from the owner of the location. The event will take 4-6 hours, and entry has to be free (you can't charge anything for it - HotC will provide any prizes and promotional material). For a card shop, check with the owner. For a place like a library or a classroom, let them know what you plan on doing, so they are okay with it.

3: If we need you to help out at it, you'll need a cellphone and working internet access for the duration of the event, to use our pairing and randomization software and to be in contact with our remote judges. You'll also need to be able to print things for the event (sign-in sheets and so on), and eventually send us back the paperwork (we'll cover the shipping and printing costs). You'll still be able to play in it, no worries.

Good so far? If so, send us an email at



with the subject "Luck & Logic Regional Request" with:

- Your Name
- Your Email
- Your Personal Full Address
- Your Phone Number
- Your City and State
- The Name of the Location of the Regional. If you are not the owner of this location, you must ask for and receive express permission to have it there, and supply the name and contact info of the person responsible for control of that location, so we can make sure
- Contact information / website of the Regional Location
- The maximum amount of player seating available
- If you've held a regional before, such as for WS
- 100 words or less on why your spot should be picked. Include approximate counts on local playerbase size, events held, and so on.

Deadline for now is July 7th. It miiiiight get extended, but we aren't certain it will be - get that application in ASAP!

Spirit & Signal Booster now on sale!

Jun 10 2016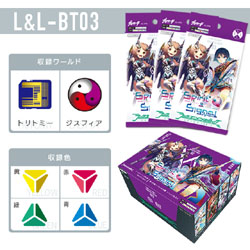 Bushiroad hits it out of the park with this new Booster set, with both standalone options and cards to boost every deck! With new characters Nina and Giselle, additions to every Mana and Yukari build (including a new Over Trance!), and even help for Ashley from the first set, this has cards for everyone - pick some up today!


Cyber Logic Launch!

May 27 2016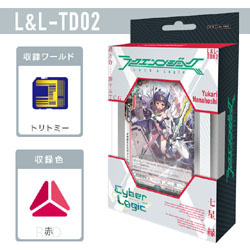 Yukari takes the lead in this excellent new Trial! Pure Red, with tons of power boosts, and low cost flips made amazing with future card viewing! Steamroll your opponents with Cyber Logic, releasing today!


Candy Campaign! Free PRs from retailers!

Mar 31 2016
Hey, folks! If you buy Japanese Luck & Logic product (Boosters, Start / Trial Decks, Sleeves, Supplies, etc.) from legitimate retailers, you'll get one of four special PR cards, while supplies last. Check with your local or online retailer for details!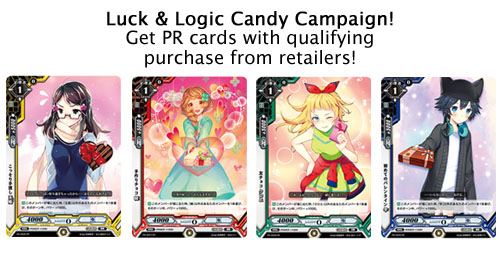 Believe & Betray Launch!

Mar 25 2016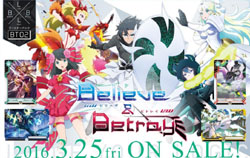 The second Luck & Logic booster releases today worldwide! Expanding the horizons of the game with the plot and characters of the Luck & Logic anime, the inhabitants of Tetra-Heaven bring new styles of deckbuilding and methods of playing to all four colors! Overtrance to the ultimate defense in Yellow, devour lower-leveled opponents in Green, set traps and eliminate the unprepared in Red, and outlast and sneak attack in Blue! Bushiroad's most strategic card games gets better and better - Pick up some today!


Bullet Logic Launch!

Mar 18 2016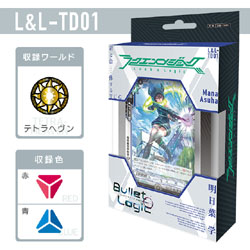 The first full Trial Deck launches today! This dual-color deck uses Yukari's buffs and debuffs, and Mana packs a punch if she can get close to her opponent! Pick one up today!


Luck & Logic Post-Launch report!

Feb 2 2016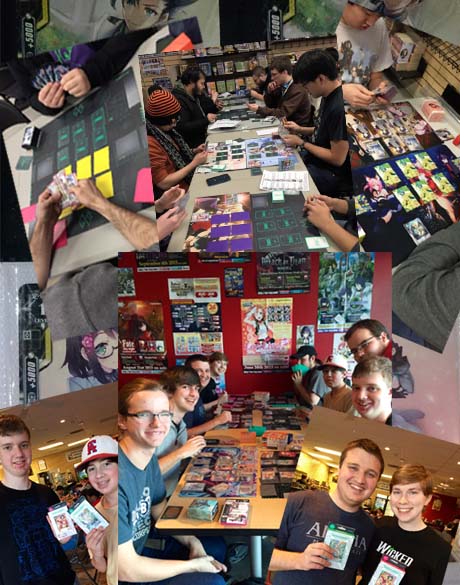 What a great weekend for card games! Luck & Logic was a smash hit across the country, with multiple launch parties, Twitter pics of pulls, box openings, and match videos from dozens of events! We'll be hosting early builds and matches on our Youtube channel, so be sure to check it out!

Special thanks to Card Addicts (Pelham, AL) and Hammergirl Anime (Rochester, NY) for sending us pics of their events - if you live nearby, be sure to contact them to find out their L&L event schedule and get a game (or eleven) in!
Luck & Logic Launch!

Jan 28 2016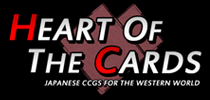 Luck & Logic launches today worldwide! Join the fun with a low-cost Start Deck, or put your own ideas to the test with the 120+ card Growth & Genesis Booster! Print out cardsleeve inserts or read up on the translations to our left to get started!

Over the weekend we'll be doing match videos, box opens, deck reviews, launch party reports and more - if you want your local to be feature, email us some pics and info! Stop by your locals today, or drop a line to one of our major launch stores in the "Where to Buy" link to see what events are going on this weekend! Judge your Logic in a whole new world today!

Attention: HotC is providing a Points Exchange program for Luck & Logic, however:

If you scratch off the bar on the Points Card, we cannot redeem your Points.


Don't do it! Check Points Exchange for details.


Luck & Logic Start & Dash!! Campaign
Launches across North America!

Jan 2 2016

A number of stores will be running learn-to-play workshops this January! Go to the teaching event at their store for a free magazine and two random PR cards! (check store for availability)

Rochester, NY
Hammergirl Anime, Jan 24, 2 PM
376 Jefferson Rd. / Jefferson Plaza, Rochester NY 14620


Pelham, AL
Card Addicts, Feb 13, 1 PM
2152B Pelham Pkwy, Pelham, AL 35080


Danville, IL
The Fort, Feb 6, 6 PM
815 Oak St, Danville IL 61832


Henderson, NV
The Gaming Goat, Feb 6, 2 PM
245 N Stephanie St, Ste A, Henderson, Nevada


San Diego, CA
At Ease Games, Feb 6, 12 Noon
8890 Miramar Rd #140, San Diego, CA 92126


Sacramento, CA
EXP-Level Up, Jan 19, 7 PM
2920 Arden Way, Suite A, Sacramento, CA, 95825


La Puente, CA
Card Arena, Feb 6, 4 PM
16350-C Valley Blvd La Puente, CA 91744


Glendale, AZ
Mana Werx, Feb 21, 1 PM
4340 W Thunderbird Ave., Glendale, AZ


BC, Canada
Treasure Chest Games, Feb 21, Noon
3274 Coast Meridian Road, Port Coquitlam, British Columbia


Flushing, NY
Card Quest Inc., Feb 6, 4 PM
13620 Roosevelt Ave, Site 201, Flushing, New York 11354 (Inside New World Mall)


Jenks, OK
Alien Games, Feb 6, Noon
508 East A Street, Jenks, Oklahoma 74037


Pre-Launch Demo events! Get one in your area!

Dec 24 2015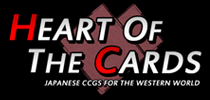 In January, we'll be running pre-launch demos of L&L all across North America, including free promo cards and deck holders! Want one in your area? You can help - read below to see how you can sign up for one!



Just send an email to

with the Subject "Luck & Logic January Demo" by December 28th. Include the following info:

1. Your name,
2. your email,
3. your age,
4. your city and state,
5. the gaming store you'd like it to run at (ask them first to see if it is okay), and
6. about how many people you think would show.
We'll be in touch!

How to Play / Sample Game Videos!

Dec 14 2015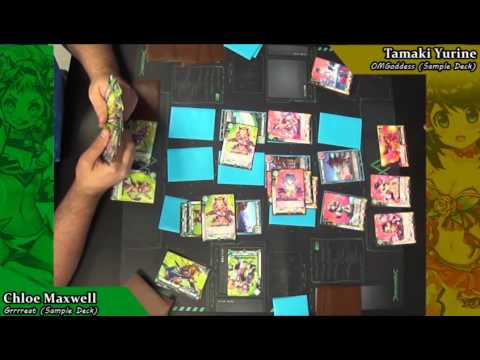 Go to our YouTube Channel to see a "How To Play" video and some sample games! Catch a sneak peek of the mechanics and skill-based action of Luck & Logic!

Quick Manual!

Dec 4 2015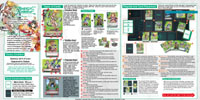 Quick Manual is ready to go - click 'How To Play' to take a look!

L&L Site almost ready!

Dec 1 2015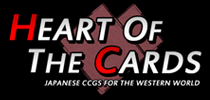 Stand by while we get up to speed - our L&L site is coming soon!