WGP 2022 > 4th Place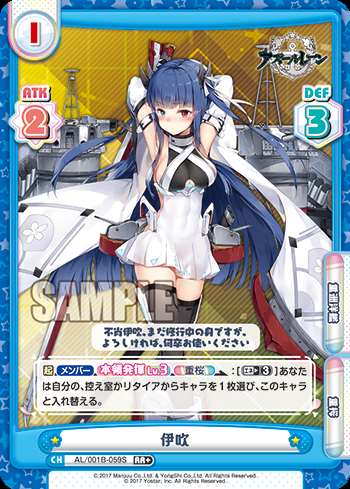 Evan Conaway :: 2022 NA WGP 4th Place
"IJN"
(Azur Lane)
How was the event?
It was fun, it's good to get to play Rebirth again with people outside of my normal playgroup.
How do you win?
The Sakura Empire deck aims to grind out your opponent using a combination of retires, blockers and the kind of high toughness bodies typical to Azur Lane decks.
It also has access to Yukikaze, who can trip up your opponents attack order as well as the ability to call in members with your blocker, potentially stopping another attack by using a retire.
Shinano provides heavy board disruption, as well as a passive attack boost to help supplement the decks fairly modest attack values.
Ibuki is a fantastic starter and offers a very flexible way to set up your backrow. Kashima also has a similar but slightly more restrictive effect, but can allow you to fill your backrow up or just escape a bad entry. These two cards are typically the lynchpins behind the deck's plays.
Any Shoutouts?
Thanks again for running the event, and thanks for the games to all my opponents. Also thanks to Will for teaching me how to play this game in the first place.
©BanG Dream! Project ©異世界かるてっと/KADOKAWA  ©上海アリス幻樂団 ©Project Revue Starlight © 2019 Ateam Inc. ©Tokyo Broadcasting System Television, Inc. ©Koi・芳文社/ご注文は製作委員会ですか?? ©bushiroad All Rights Reserved. illust.西あすか
HeartOfTheCards.com © Heart of the Cards.
Intellectual Property Notice